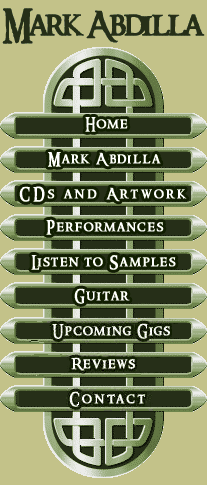 The Guitar
After many years of performing on an average Guitar, Mark finally
found the guitar of his dreams. A true work of art, this guitar was
crafted by one of the finest luthiers in the world, Greg Byers of Willits,
California. He hopes to be performing on it for many years to come.